What's New?
Spa Réveil has been featured as a hot spot in the Austin Travel Guide section of the Houston edition of Modern Luxury Magazine. Click here for the full article.
---
Express Natural Face Lift Featuring Plant Stem Cell Serum – Wednesday, April 10th
Come join the fun and experience the facial that clients rave about. Event will be held on Wednesday, April 10, 2013 from 10am – 7pm. $30 to reserve a 30-minute session and receive a gift certificate and goodie bag complimentary with your session.

Space is limited so call us at 512.339.7000 to reserve yours today!
---
Spa Réveil has recently been featured on the Travel + Escape website. Click here for the full article.
---
Take a look at the before and after results of the Naturopathica Natural Face Lift. Click here to learn more about this service, and other Holistic Skin Care treatments.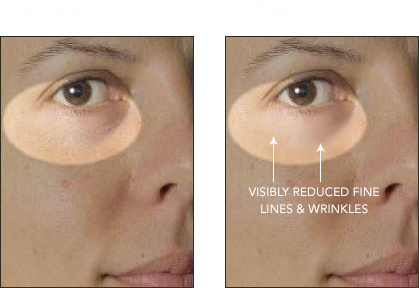 Photo Credt: Naturopathica Holistic Health Website
---
Introducing all Natural Spa Réveil Signature Shower Gel, Shampoo, Conditioner, Lip Balm and Custom Blend Lotion now available for your home enjoyment. Visit us today or Click Here to order your products or gift baskets.
---
Spa Réveil is excited to be featured in the American Spa Magazine. Turn to page 66 in this link for the full article.
---
Spa Réveil's Moroccan Purifying Ritual has been featured on Livemom.com. Click here for the full article.
---
Announcing the Spa Réveil Club. Enjoy Rewards, Gifts, Offers, Events and Privileges Exclusive to Spa Réveil Club Enthusiasts! Call (512) 339-7000 to inquire.
---
Tribeza Gift Guide: Find Your Bliss at Spa Réveil and AWAY
---
New Vitamin-Infused Gel Nail Therapy with 2-Week Durable Wear and Incredible Shine now Available at Spa Réveil!
---
Zoya Nail Polish came out 'clean' in the Department of Toxic Substance Control (DTSC) "Toxic Nail Polish" study
---
Extended Spa Hours to Better Serve You!
Spa Réveil is now open until 9pm Wednesday-Friday.
---
Spa Reveil Named Best Brow Shaping in Austin by Austin Monthly!
---
The Natural Face Lift!
At Spa Réveil, our natural facial treatment utilizes certified natural and organic Plant Stem Cells derived from Butterfly Bush and Echinacea plants which slow down the aging of the skin cells by protecting them against UV exposure (Butterfly Bush) and free radical damage (Echinacea). By combining low frequency ultrasonic and microcurrent technology with the Plant Stem Cell Serum, this treatment deeply cleanses the skin by removing loose cells and blackheads, assisting in product penetration while stimulating the muscles to lift and firm.
But don't take our word for it. Try it and see for yourself. Call for your appointment today!
---
Treat your sweetie (and maybe yourself, too) to a day at the spa on The Luxe Life (Austin360.com Blogs)
---
 Stuff Her Stocking With Gold and Chocolate From Spa Réveil
National Press Release. more…
---
Spa Réveil as featured in the Austin American Statesman
Check out Spa Réveil (11410 Century Oaks Terrace. 339-7000, www.spareveil.com) at the Domain, where new offerings include: more…
---
Spa Réveil as featured in Glossy
I was experiencing the Moroccan Bath Tradition treatment…it's a blissful 80 minutes of scrubbing, rinsing and soothing…
---
Relaxation tips from Spa Réveil on FocusOrganic.com
---
Spa Réveil by Austin Tidbits
A fab spa treatment can transport you to your personal happy place. If yours happen to be Morocco or Turkey, consider Spa Réveil your first-class ticket. more…
---
Affordable Luxury at Spa Réveil by Fashionably Austin
I have a new addiction beyond my usual indulgence of a mani/pedi and a massage. It's the Morrocan Bath at Spa Réveil, Austin's newest spa sanctuary in the Domain. more…
---
Spa Réveil as featured in Your Austin Lifestyle magazine
Bliss is defined as 1. perfect happiness or 2.spiritual joy, but in Austin I would define bliss as Spa Réveil. This was my idea of a day of perfect bliss…
---
---
Spa Réveil's "Green Home Spa Treatments" on FocusOrganic.com
---
Spa Réveil is now on Twitter!
Follow us at www.twitter.com/spareveil